This weekend, baseball started for real!
I'm a Brussels Kangaroo now.
I think this technically makes me a semi-professional athlete right?
Saturday, my first game, with the Men's team, in Antwerp against the Eagles. I batted third and played catcher, mostly because we were missing about five key players. I doubled and I grounded out - in the first inning alone! We scored 8 in the top of the first and never looked back, backed by strong pitching from our coach,
Elvis
, and won 15 - 0. He featured a two seamer, a four seamer, a curveball, a changeup, and only the second legitimate slider I've ever caught. (It should be noted, his
was
better than Mike Devlin's). I finished the game 1-4 with a walk, I drove in two and I scored twice. I was very nervous to catch again, especially with a pitcher who can throw hard, but it turned out fine and the game was lighthearted and fun.
Sunday, the B team played, so I went down to the field because I knew they didn't have any coaches and might even need some players. I ended up managing the entire game - helped a lot by Max and Joseph, who actually knew which players were good - and I had a lot of fun. I found playing time for everyone except one player who came late, and gave myself and another player who had played on Saturday only one at-bat each. Unfortunately, we were the recipients of the first inning beat-down, giving up 9 before picking up our bats. Fortunately, we did not roll over and play dead, but battled back to lose 13 - 7 in a 6 inning game. I pinch hit to lead off the last inning and, after fouling off the first pitch to the left, took a fastball straight to the head. The helmet absorbed the impact and I was fine, but I was left stranded on 2nd, and the game was called after the two-hour mark was passed.
I talked to Suzy, the women's coach (and our scorekeeper), and she said as long as I was around and willing to coach, they'd love all the help they can get. As a guy who wants to coach one day, I look forward to the chance to practice it.
Monday night I drove with Farid, the catcher on the B team and a really nice guy, to Antwerp, where the only baseball store in Belgium resides, and we both stocked up on gear. They had: Big League Chew! Wiffle Balls/Bats! Pitch counters! Bat weights! Tape! Sox Pennant (to promote the Sox among my European friends of course)! And the reason I went, batting gloves! Excited for practice in a couple hours to try out all my new stuff!
Until next time,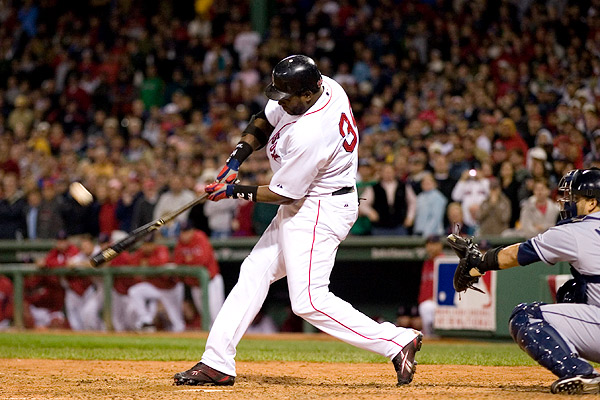 GO SOX!